Special Offer Garden Pots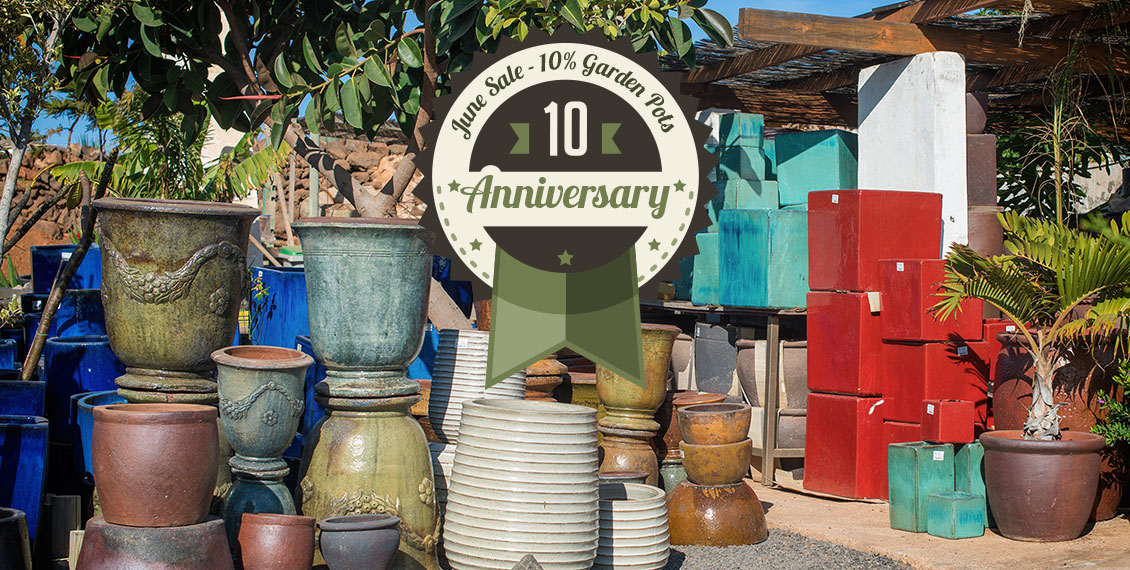 In June we continue our jubilee campaign for our 10th anniversary with a special offer all garden pots.
You will receive a 10% discount on all outdoor and indoor garden pots of the best materials, to decorate your terrace, garden, patio or house in all shapes and colors, at our store.
Pass by and have a look at our wide range of pots. Stoneware pots, clay pots, ceramic pots etc.
And as always we will be happy to answer all your questions related to gardening.
Offer valid until June 30 2017!