April Special Offer - Herbs, Spices & Fruit Trees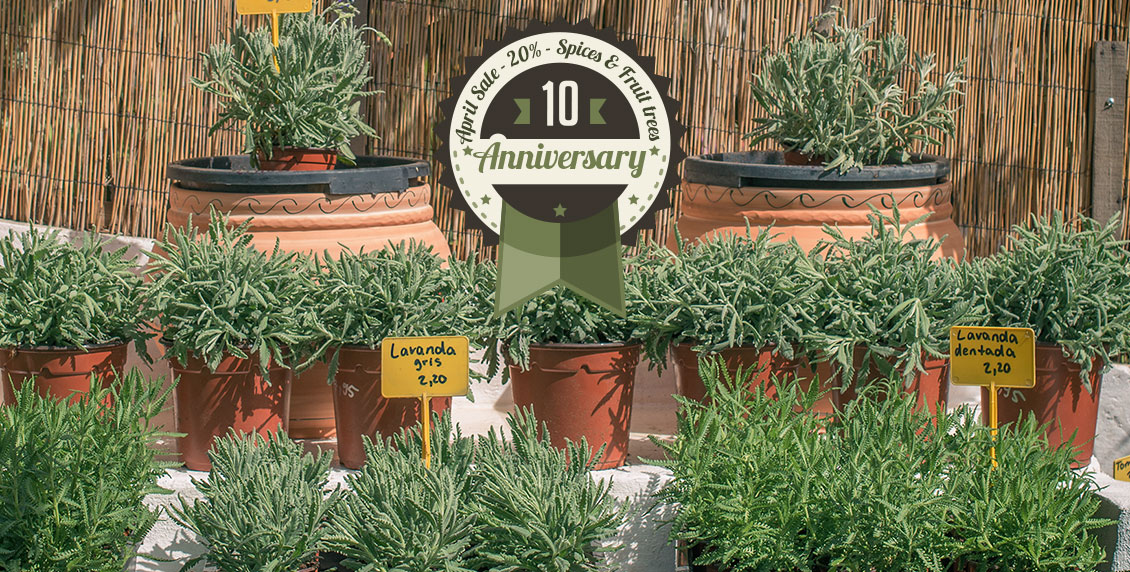 Let's continue with our big campaign for our 10th anniversary!  Our April offer includes Herbs, Spices and Fruit Trees at an unbeatable price!
Come and have a look at our large selection of spices, herbs and fruit trees at the Garden Center and take advantage of our 20 % anniversary discount. 
If you have any questions do not hesitate to contact us!
Offer valid until April 30, 2017!