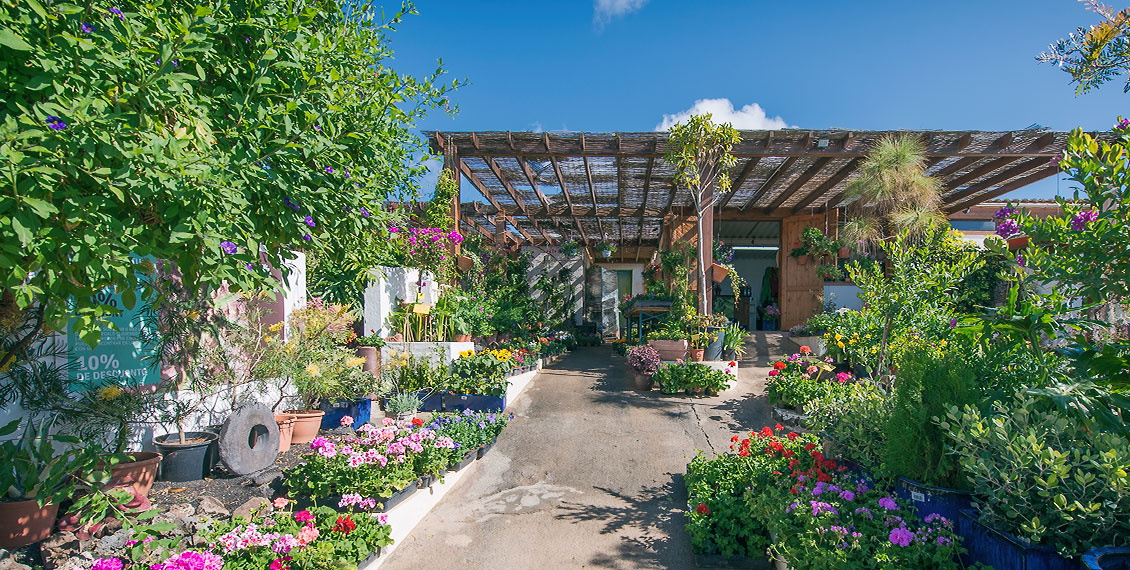 Garden centre
We offer a great variety of plants gardening decoration & ceramic pottery. You will find various types of plants in all sizes, suitable for the dry and hot climate in Lanzarote; from little blossoms to cactuses and succulents for collectors. 
Flower Power attaches great importance to healthy and well-kept plants, which are able to survive in the difficult climate of our island.
Display garden
Uninspired? Undetermined?
Get inspired for plants, possible combinations and ideas for your gardening plans visiting our display garden. We would love to showing you the development and appropriate treatment of all plants.
Our English speaking team is always pleased to advise you.
---
Plants, deco & pottery
Have a look at our wide range of plants, gardening decoration & ceramic pottery. We are constantly receiving new items in the garden centre - just pass by and have a look.
Browse the images by clicking into the buttons below them.
Flowers
Have a look at our great range of flowers, we continuously expand our offer depending on the season.
Adult plants
We offer a wide range of healthy adult plants and have great experience in transporting and planting them in your garden.
Pottery & deco
At our garden centre we offer a great range of pottery and gardening deco. Our team is happy to consult you.
Cactuses & succulents
Have a look at our cactuses & succulents. The ideal plants for Lanzarote that won't need much of your time.
---
Testimonials
Please click in the names to expand the the testimonials.
Puerto Calero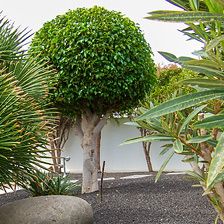 Puerto Calero
Top accomplishment, great service and extensive mentoring make collaboration with Flower Power really pleasant. Furthermore there is 100 percent dependance on the company, which is not always taken for granted in Lanzarote. Not only the work counts but it must also be said that all employees are very friendly. All in all thumps up. Kind regards Hartmut
Nachricht aus der Schweiz
Nachricht aus der Schweiz
Three years, and a lot of hard kraft later, Chris now has not only a thriving landscaping and garden maintenance business but also a garden centre. His success demonstrates that determination, hard work, fair prices and honesty do have their reward. We wish him 'Good Luck, Good Health and Success', along with his lovely Italian partner Rita and his three children.
Margarita
Margarita
Chris has been maintaining our garden for several years and we would have no hesitation whatsoever in recommending him for his hardworking and professional skills. As we live in the UK we can rely on Chris to constantly keep his eye our garden in Lanzarote and trust him impeccably in our absence.He also communicates with us on a regular basis informing us of developments or any maintenance required in our garden. We send our best wishes to Chris, his wife Rita and children and wish him every success in the future. Kind regards Margaret and Alan.